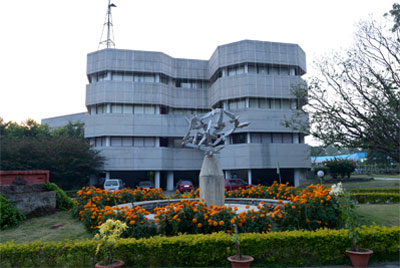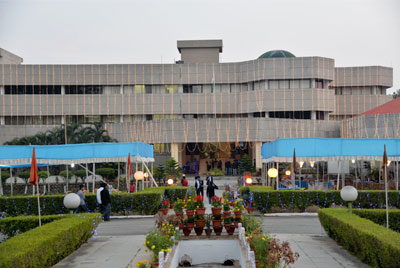 Indian Institute of Coal Management (IICM), established in the year 1994 and registered under Societies Act, is located at Kanke, Ranchi. It is situated in a picturesque green campus amidst sylvan surroundings. IICM is known as a Centre of Excellence having state-of-art facilities and possessing a small team of dedicated professionals. To complement a small team of core faculty expertise of professionals from coal sector, industry, academic and professional institutions is drawn as visiting faculty which augments the effectiveness of training programmes.
IICM follows holistic approach to education & training and gives due importance to development of body, mind and soul of all participants. Yoga, gym, swimming and sports are integrated to regular training curriculum. All training programmes, irrespective of their theme, have reflective experience sharing sessions and input on ethical issues relating to managerial/technical decision making.
IICM aspires to meet the continuing educational & training need of different corporate bodies in general and companies in Coal Sector in particular. Coal India, Coal companies, Singareni Collieries Co. Ltd., NTPC, Neyveli Lignite Corporation, M/s Petro Bangla of Bangladesh etc. regularly participate in the training programmes offered by IICM.
Professional disciplines in coal sector cover a vast array like Mining, Geology, Engineering streams, Marketing, Personnel & Administration, Finance, Materials Management, Environment Management, IT and Computers, etc. Executives also come from other esoteric disciplines like Remote Sensing, Medical Sciences, Raj Bhasha etc. All these disciplines and areas require considerably high degree of professional skill, understanding and knowledge. The Institute also grooms Management Trainees recruited by Coal India.
IICM conducts Management and Technical Development Programmes, Workshops, Seminars, etc. for about 3000 executives every year and is the largest Corporate Training Institute of its kind in the country. The Institute is governed by a Board of Governors, having representation from Coal India, Civil Service, Academic Institutions and Industry.